Discover the tips that make the HITS!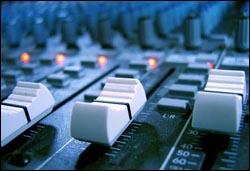 This is a website that provides in-depth information about your favorite music. This includes genre, lyrics, vocalists, arrangements, etc. We provide a broad analysis of all types of music from elemental to complex that can be useful for all levels of interest, from music producers who wish to discover patterns of successful hit records, to the casual music lover who wants more information about their favorite song. This is a unique website that provides all-dimensional information about songs. You can view lyric content, compare song components, tempos, chord and key reproduction, as well as have the capability to download midi drum files.
In response to the increased demand for superior quality in music production and education, we have created SongChemistry.com. Now, creative and administrative types alike can access an extensive and valuable database of information that will enhance and broaden their musical experience and assist in serious music Industry pursuits. Our audience consists of music producers, songwriters, composers, music lovers, and students of all ages. We endeavor to provide you with THE music production device of the 21st Century that will enable you to develop and hone your music comprehension, realize your dreams, or carry on the lasting legacy of the musical art form. Utilizing our state of the art musical database you will be able to identify the fundamental elements that create hit songs.
We invite you to participate in our music blogs, create a new blog or comment on an existing one. We hope you will find our references useful, whether you are a music producer, music historian, or a music lover..... you definitely need SongChemistry.
Producers - Our SongForensics tool can become the producers' most valuable instrument. Now, the subconscious thoughts that he/she once envisioned will now become a tangible reality.


Songwriters - There is an abundance of information that enables songwriters to devise melodies and chords. Use SongChemistry to compare lyric themes and construct new arrangements.


Artists - Artists can analyze songs from other eras based on song titles, CD cover art, how successful a song was depending on the release month, etc. Use the virtual keyboard to practice vocal range or to learn the notes in major and minor keys.


A&R - A&R reps will find SongChemistry a worthy tool in their daily decision making processes. SongChemistry can effectively recognize that next major artist and which style of music will compliment that artist.


Engineers - Engineers should encourage their clients to use our system. Clients will walk into the session knowing the sounds they want to use, have their midi-file in hand, along with their track sheet layout, track for track. It will make your job a whole lot easier.


DJ's - DJ's save time and effort! There will be no need to search through record bins comparing tracks for tempos and beats. Feel confident in mixing those hot tracks with "in tune" A cappellas for the ultimate professional mixed tape. SongChemistry does it all for you.


Novice - SongChemistry is also for the person who has not yet been exposed to the basics of music. We have accrued teaching tools that will assist the beginner in comprehending the rudiments of music and understanding why they like the songs they like. SongChemistry aids the search for knowledge about any song in our db. Tell your friends you were right about "Blue Suede Shoes" being released in 1956!